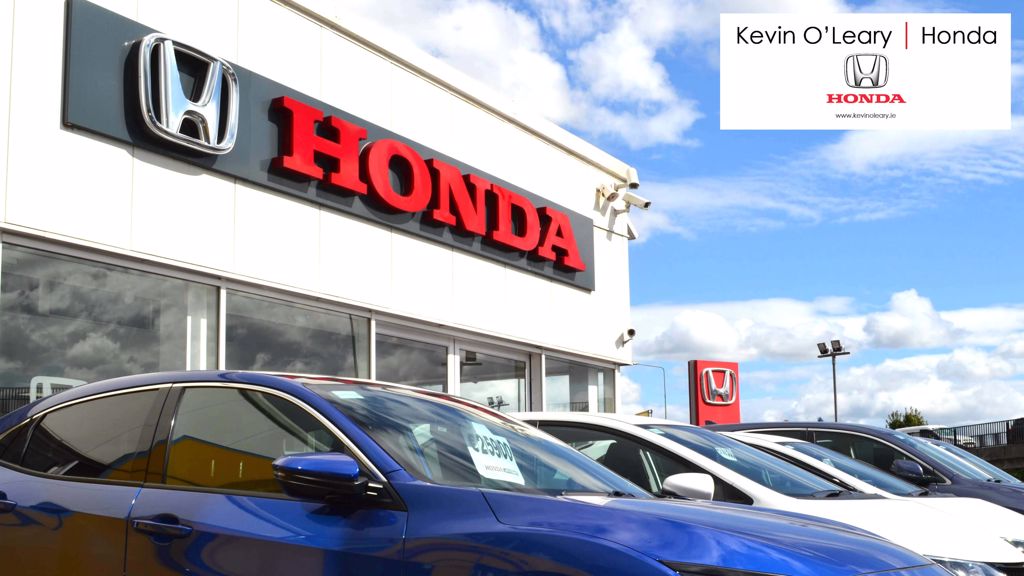 About us: Kevin O'Leary Group
Celebrating over 50 years in business!
Kevin O'Leary Group was established in 1963 by Kevin O'Leary. The company is now run by Kevin O'Leary Senior and his sons John O'Leary and Kevin O'Leary. Kevin O'Leary Group primarily operates in the motor sales, used car sales and contract lease and fleet management business. More recently the Group has further developed its retail food store and forecourt business interests.
Today Kevin O'Leary Group's core business is Honda and two other franchises located in Cork City & Tipperary, its Contract Lease & Fleet Management Company, Hi-Line Leasing Ltd and its very successful high volume used car retail business, selling used cars in Cork & Clonmel. Currently the Group has four state of the art retail and service centres including Honda at Silversprings. Kevin O'Leary Group is proud to offer a varied and quality selection of used cars for sale in Cork & Tipperary.
The Group also operates two Approved Commercial Light Vehicle Test Centers (VTN test centers), an Advance Pitstop franchise, Centra Foodstores and Texaco and Topaz forecourt businesses.
The Group employs over 140 people across these sites, with Head Office functions in Bandon, Co. Cork and Silversprings, Cork City.
Why choose Kevin O'Leary Group?
Kevin O'Leary Group aims to provide a comprehensive, quality motoring service to both individual and corporate customers and to continue to build on its reputation as a trusted motor retailer.
Our people are loyal and committed and have years of experience either in the Group or within the motor trade. Our people understand customers and this is demonstrated through the quality of their work.
We understand that customers want good value when they choose to buy a car or have maintenance work undertaken. We offer good value to customers - both in our pricing and in the reliable service which we provide.
We are committed to ensuring your experience with us meets your expectations. We are focused on continually improving our customer service.
Kevin O'Leary are the main Honda dealer in Cork City and County. For information regarding new Honda, used vehicles, finance, servicing and parts please call us today on 021 4503397 or email our Honda showroom directly on [email protected].